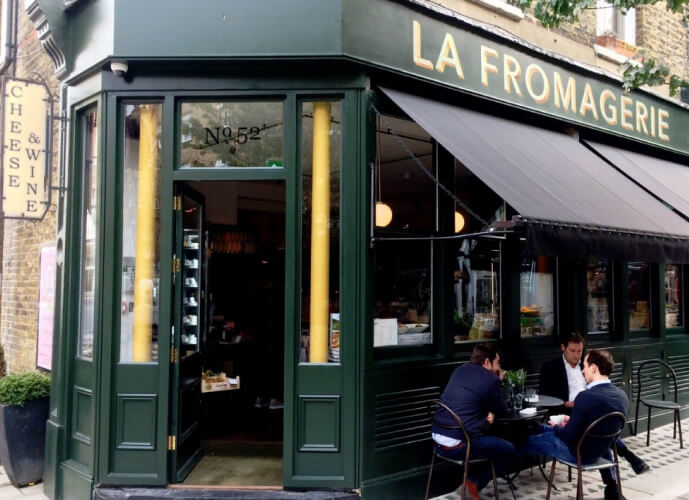 LOCATIONS
We have three locations in central London, Highbury N5, Marylebone W1, & Bloomsbury WC1. The first shop, situated in Highbury Park, opened in September 1992, the second shop, Cheese & Wine Bar, on Moxon Street (just off Marylebone High Street), opened in November 2002. In 2017 we opened our Restaurant & Shop on Lamb's Conduit St in the heart of Bloomsbury. All our locations feature our signature cheeserooms.
Our Wholesale department & On Line business are based at our warehouse in Highbury.
PATRICIA MICHELSON, FOUNDER
Patricia's love of cheese began up a mountain whilst she was skiing in Meribel. She returned to London with a wheel of Beaufort Chalet d'Alpage which she sold from her garden shed, graduating to a stall in Camden market a year later.
LA FROMAGERIE now comprises three award-winning shops & a successful wholesale business along with Patricia's award-winning first book 'The Cheese Room' to her name. Patricia's second book entitled CHEESE was published in April 2010 by Jacqui Small. A stunning book, it is a global journey of taste, tradition & terroir.